---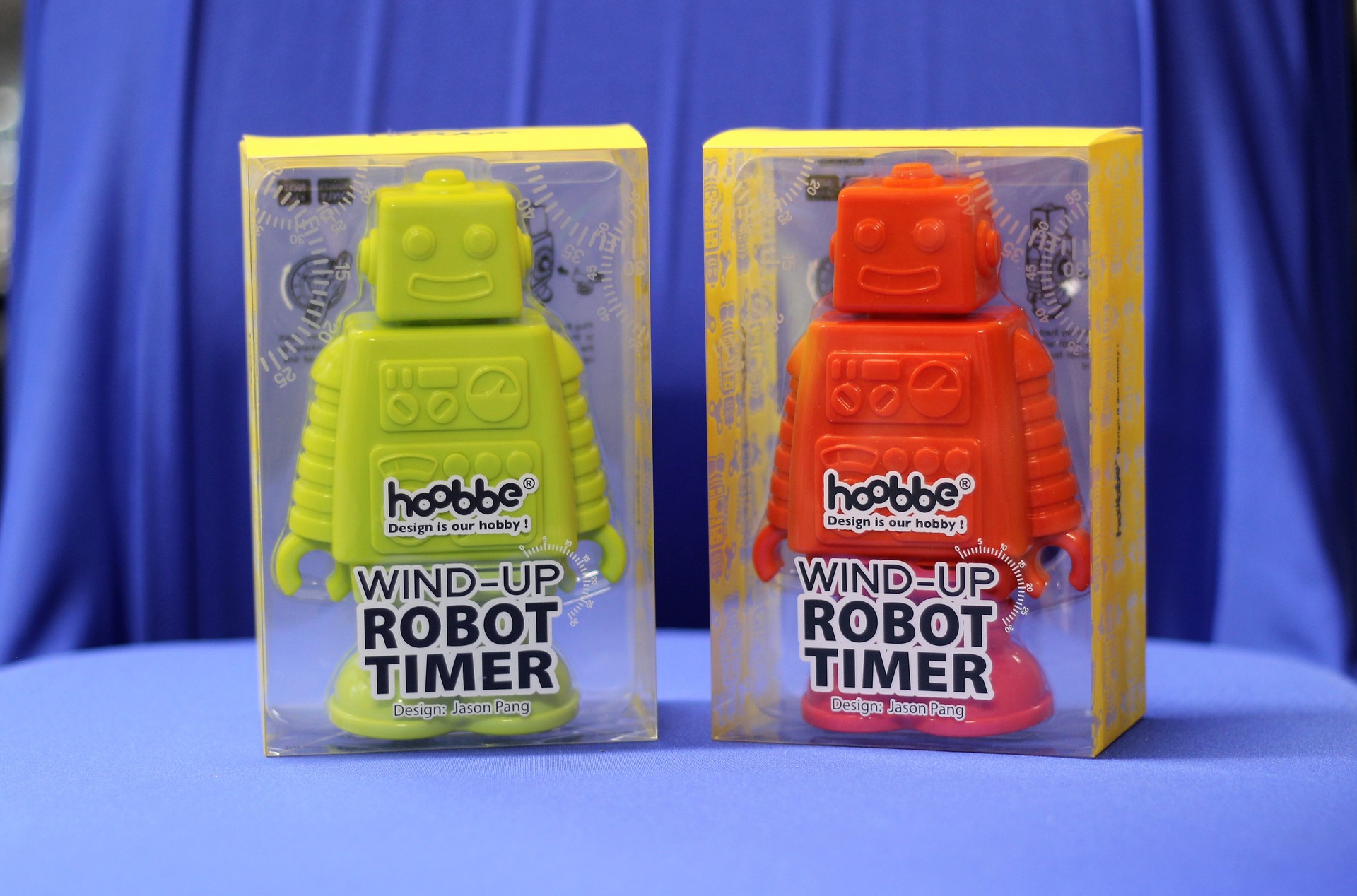 Robot Timer
---
This very sturdy and easy to use Wind-Up Robot Timer is easy to set, easy to hear but above all a big bit of practical fun. 
With a manual wind-up function and no batteries required, the Robot Timer can be set for any period up to 60 minutes, simply wind the oversized turning key.

One can now keep time while maintaining style with a touch of nostalgia. 
This simple yet fun and functional timer is made from robust plastics; each timer is packed individually in a clear gift box.